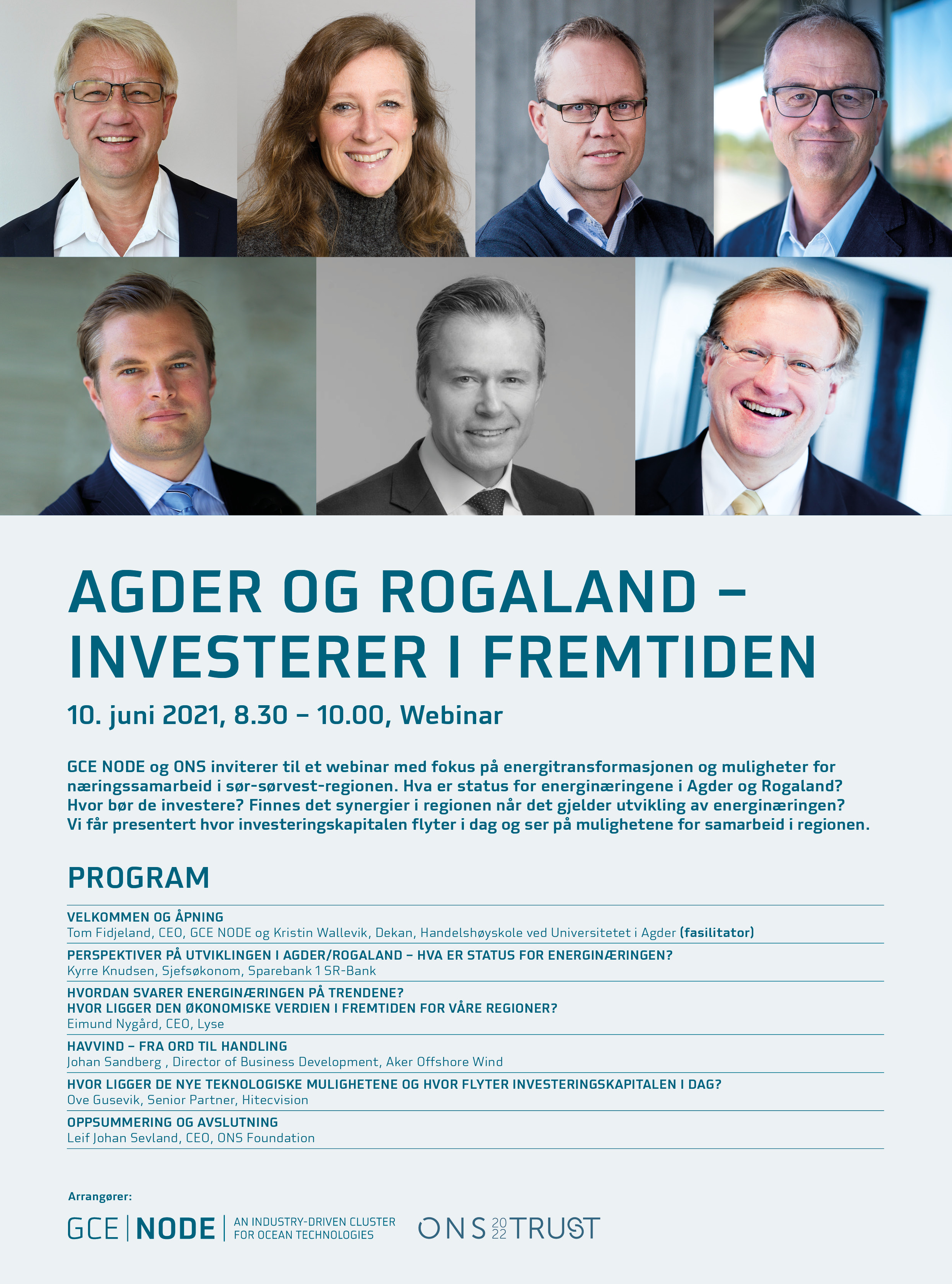 SPEAKER BIOS
Kyrre Knudsen
Kyrre M. Knudsen is Chief Economist at SpareBank 1 SR-Bank. He is a former Chief Analyst at Statoil (2010-2013). Knudsen graduated in Economics from the Norwegian School of Economics (NHH) in 1999 and holds a cand.polit degree in Economics from the University of Oslo (2001). His experience includes financial market structure and regulation (Norwegian Ministry of Finance), academic and financial market research (Central Bank of Norway), and investor relations (SpareBank 1 SR-Bank). Knudsen is also a board member of Tou scene in Stavanger, which is one of the country's largest independent cultural institutions.
Johan Sandberg
Johan has worked with offshore wind since 2008 and has been especially focused on floating wind turbine technology. He spent more than 10 years in DNV GL where he – among other things – had global responsibility for offshore renewables advisory services, responsibility for developing the world's first design standard for floating wind turbines, and the world's only guideline for integrating offshore wind with offshore oil & gas assets. In 2019 Johan joined the Norwegian industry conglomerate Aker and is today Head of Business Development in Aker Offshore Wind.
Eimund Nygård
Eimund Nygaard har siden 1998 vært konsernsjef for Lyse-konsernet. Eimund er utdannet i økonomisk-administrative fag ved Rogaland Distriktshøyskole. Foruten flere styreverv i Lyse-konsernet er han styremedlem i Norges Forskningsråd, Renovasjonen Iks og Universitetsfondet for Rogaland.
Ove Gusevik
Ove joined HitecVision in 2021 from his role as Head of Investment Banking at SpareBank1 Markets. He brings more than 30 years of investment banking experience, including being one of the founders of First Securities. Over the last two decades Mr. Gusevik has had a leading role in many of the largest energy industry transactions in Scandinavia, including both oil and gas, infrastructure, and renewables. He has also been CEO Norway and Nordic Head of Energy at Alfred Berg ABN AMRO. Mr. Gusevik holds an MSc in Economic History from London School of Economics, MBA from Middlebury Institute of International Studies at Monterey, California, as well as an MSc in Business from the University of Agder.