The trend in drilling systems automation is machine automation of rig and third party drilling equipment, coupled with interoperable advisory systems and remote operations. Early systems include automated trajectory drilling, drilling optimisation, and wellbore protection applications. Related developments are measurement automation, such as automated mud measurement systems, automated decoding of MWD / LWD signals and the semantics of real-time signals. The business drivers are efficiency improvements, process safety, cognitive reduction on drillers and assistant drillers and improved well control monitoring.
Attention is now moving to well bore quality as it impacts completion and production. Drilling is only one aspect of the well construction process, and remote operations with automation may push the automation envelope to include other aspects of well construction, such as completions, wellbore intervention and P&A operations. Automation also plays a role in well construction for geothermal, and for carbon capture and storage, and in the attraction of new talent into well construction.
A group of industry panellists will explore these technology trends, their barriers, their business drivers, their impact, and the commercial opportunities they may or may not represent.
---
The symposium will be followed by a networking reception.
FULL INFORMATION & REGISTRATION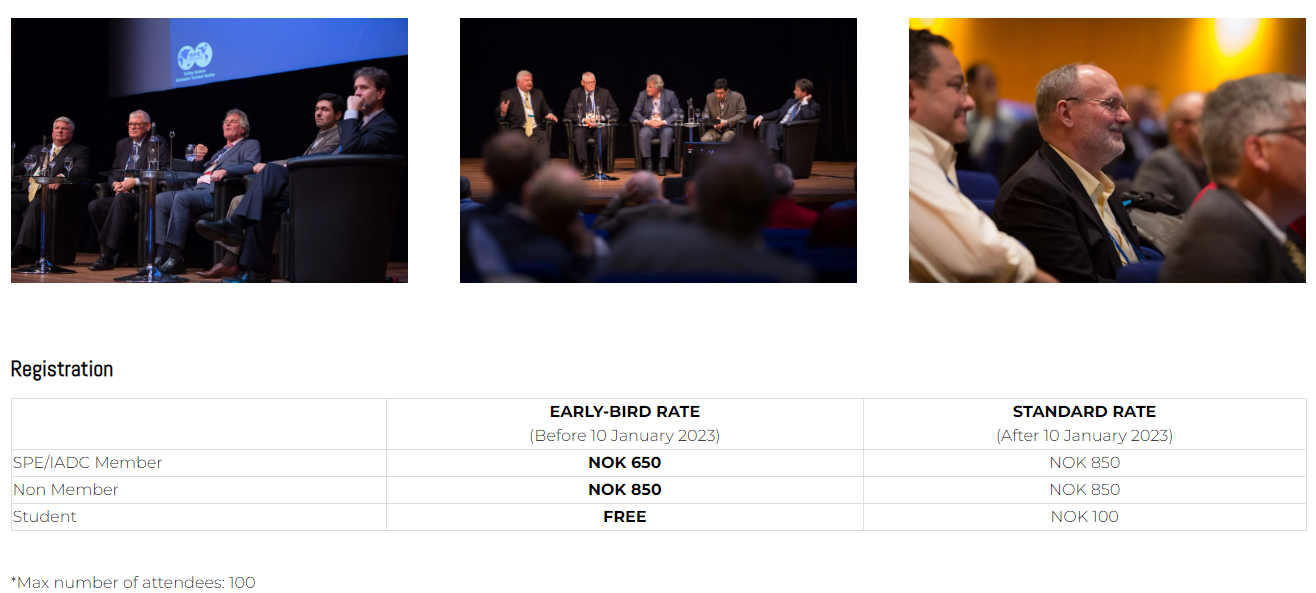 ---