The tenth edition of Global Outlook kick-started the official program of Arendalsuka 2023. Prominent experts from Oslo, Rome, New Dehli, Kyiv, Stockholm and Brussels turned the spotlight on key global trends, shared their perspectives on ways to mitigate disaster, tackle disruption, and bridge political and social divides.
The most emotional testimony came from Maryna Saprykina, CEO of CSR Ukraine, who promotes entrepreneurship in the war-ridden country. Lending a helping hand to 500 female entrepreneurs, Saprykina told the story of a woman who dreamt of starting her own business.
"She refused to put her life – and her dream – on hold because of the war. Stating "this is my time, my life is now", she founded her own business and pursued her own dream during war and great uncertainty," explained Saprykina.
Clinging to the routines and pleasures of everyday life, Saprykina finds refuge in the fact that her local coffee shop opens in the morning and serves a fresh latte, even if her peaceful city has been bombarded by Russian forces during the night.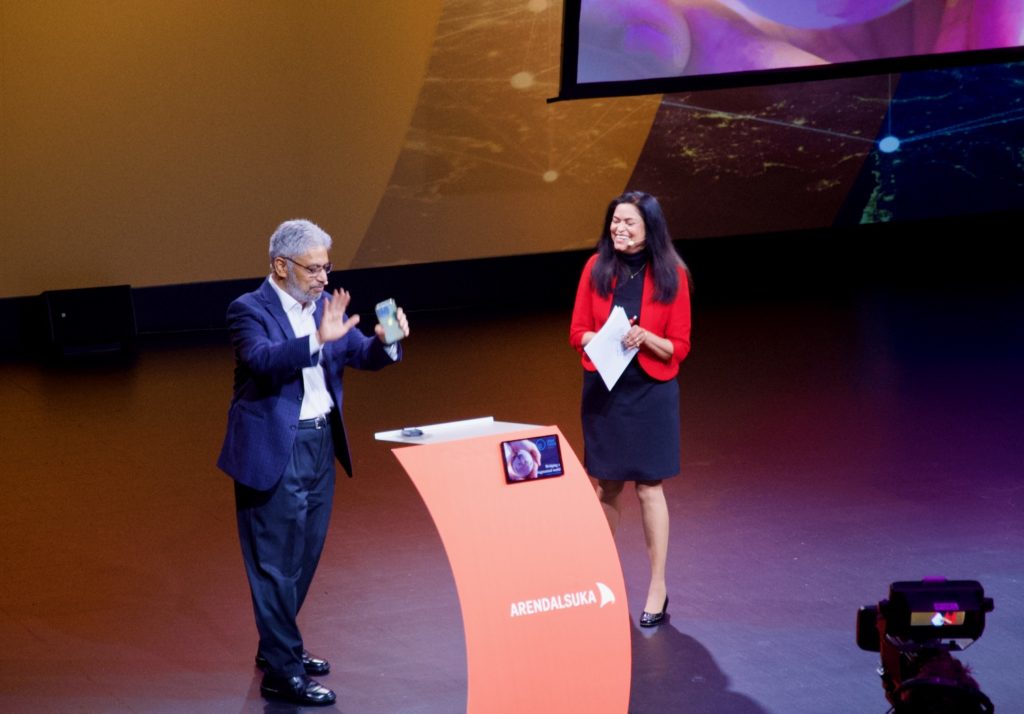 CHINESE, RUSSIAN AGGRESSION
C. Raja Mohan, Senior Fellow at the Asia Society Policy Institute in New Dehli, India, provided perspectives on superpower aggression in – based on a Western view – a more distant region of the world.
"In my part of the world, the Chinese are doing the same as the Russians are doing in Ukraine. In India, we don't pay too much attention to the Ukraine conflict, just like you don't pay too much attention to Chinese aggression in my part of the world. However, the story is more or less the same," said Mohan.
Other speakers and participants at Global Outlook included Anniken Huitfeldt, Norwegian Minister of Foreign Affairs, Sandrine Dixson-Decleve, Co-President Club of Rome, Georg Riekeles, Associate Director, European Policy Center, Vidar Helgesen, Executive Director, Nobel Foundation and Sofie Høgestøl, USA Expert, Associate Professor at the University of Oslo.