The Future of Energy: A New Mix, an event hosted by GCE NODE and ONS, filled the largest room at Tyholmen Hotel in Arendal, as Arendalsuka kicked off Monday. Prominent speakers from leading energy firms and consultancies provided different takes and outlooks on the future of energy.
Jarand Rystad, Founder and CEO of Rystad Energy, was perhaps the most optimistic of all speakers, presenting his 1.6 degree-scenario as the most realistic for a warming planet in dire need of more renewable energy to disrupt the huge dominance of fossil energy.
"Technology development suggests that we are a trajectory for 1.6-1.9 degrees warming. Anything above 2.0 degrees seems very conservative. Anything below 1.6 degrees seems very aggressive," said Rystad.
Based on one of the world's most comprehensive data bases for the energy sector, Rystad talked about future energy hubs and where they are likely to be constructed.
"Energy hubs of the future will be built in desert areas near shore, producing power both day and night by combining gigantic solar and wind power plants. These will be the biggest energy projects ever developed, with close to the entire Norwegian output – in one plant," said Rystad.
Commenting on the cost of energy from such facilities, Rystad said that a planned two-gigawatt facility in Abu Dhabi will produce electric energy at a cost of 13 USD/MWh – translating to just 1.3 US dollar to power an electric car to drive 500 kilometers.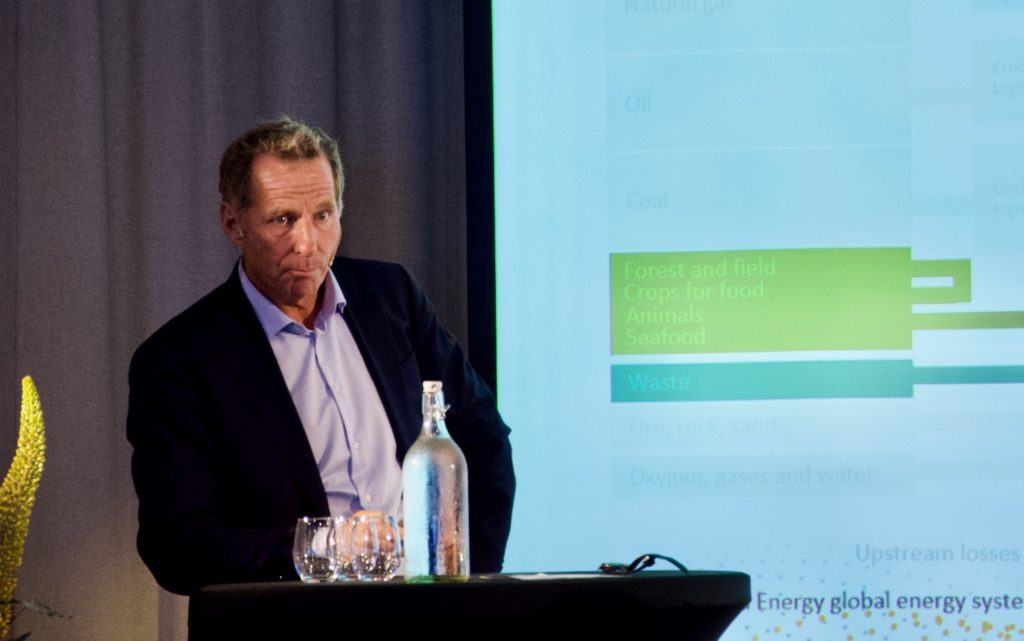 NUCLEAR ENERGY
Nuclear energy was on the agenda of The Future of Energy for the first time this year. Sunniva Rose, Chief Communications Officer at Norsk Kjernekraft dove straight into the concerns many people have regarding nuclear energy, including safety, waste, and costs.
Rose said modern nuclear power plants are very safe, occupies small areas and can be operational in Norway within 10 years.
"People are generally afraid of accidents and radiation. Few people know that the total exposure of radiation in Norway from the Chernobyl incident in 1986 to date, is one quarter of the radiation we are exposed to during a single long-distance flight," said Rose.