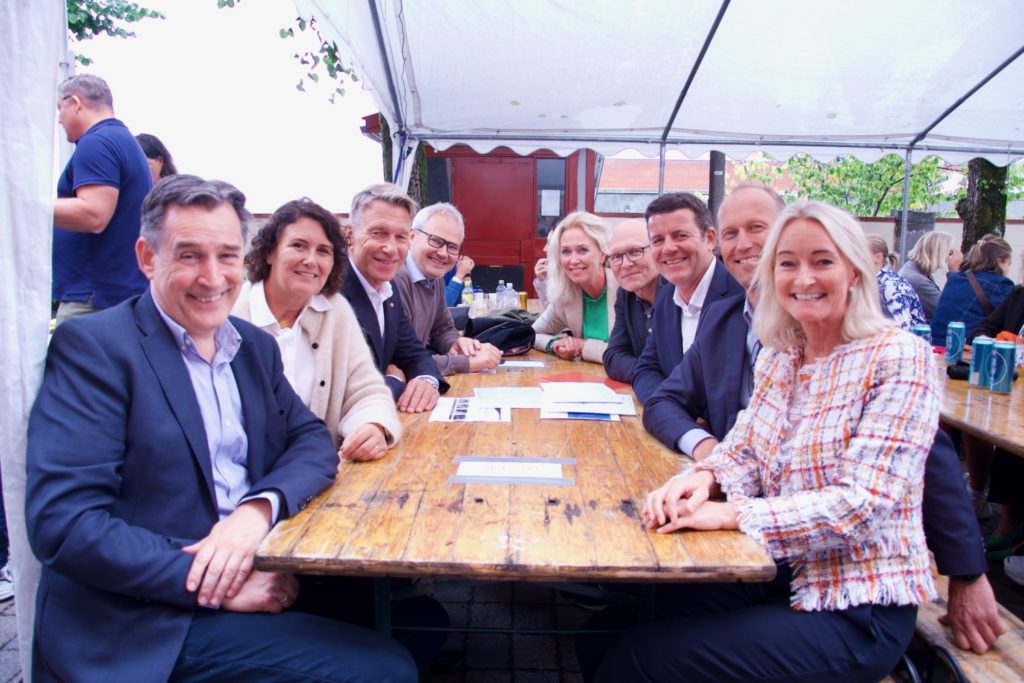 "Agder has an excellent offshore wind environment which I have had the pleasure of meeting several times. I am impressed by the way they work together to achieve good things. The government is now allocating five million NOK to further strengthen the competence in offshore wind in Agder. I look forward to following the work that is being done," says Aasland.
The funds that were previously allocated for offshore wind competence in Agder, are now being transferred to the newly established competence center via the regional competence fund, Sørlandets Kompetansefond.
"I am very pleased to learn that the funds have been transferred. This is of tremendous importance for Kristiansand and an acknowledgement of all the work we have done to place Kristiansand on the national and international offshore wind map. The competence center is about to become a reality and I look forward to opening it", says Jan Oddvar Skisland, Mayor of Kristiansand.
"This has been a very good day. We have met twice with the Minister of Petroleum and Energy and once with the Minister of Industry. Both are keen supporter of what we do in Agder," says Rune Klausen, Project Manager of Fremtidens Havvind.
He applauds the efforts from Mayor Skisland, who has been a strong advocate for the competence center, and who is working intensely to have funds allocated through the national budget process.