The center, hosted by and located at the University in Agder was established in 2015, as the first ever SFI in the Agder region. With a budget of NOK 200 million over eight years, the center recently completed its halfway evaluation and was granted extended funding for the final three years by The Research Council of Norway.
Several GCE NODE companies are key players in the SFI, among them all the majors, such as National Oilwell Varco Norway (NOV), MHWirth, Cameron Sense and MacGregor Norway. Leif Haukom chairs the SFI's Board of Directors on behalf of GCE NODE.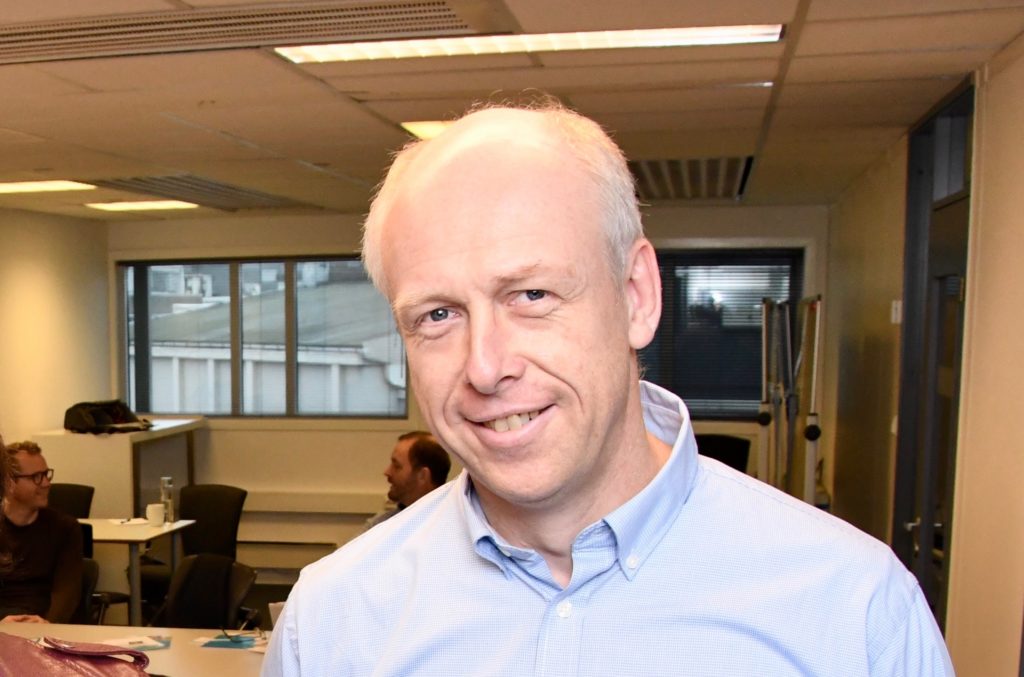 "SFI Offshore Mechatronics has raised the level and increased the speed of innovation at MacGregor," says Eivind Gimming Stensland, Technology and R&D Director at MacGregor Offshore Solutions Division.
"The main effect from our involvement in the SFI is new knowledge and competence. We have been able to introduce to the market new solutions which meet our customers' expectations when it comes to automation and digitalization," says Stensland.
"The last four years have shown that a cooperation with the University of Agder is very beneficial for us, especially in times of shifting markets and technologies. Developing new solutions in cooperation with leading researchers, has enabled us to gain access to new market segments and adapt to new digital technologies. Going forward, universities will remain and important ally," says Stensland.
DIGGING FURTHER
NOV is also pleased with the outcome of SFI Offshore Mechatronics.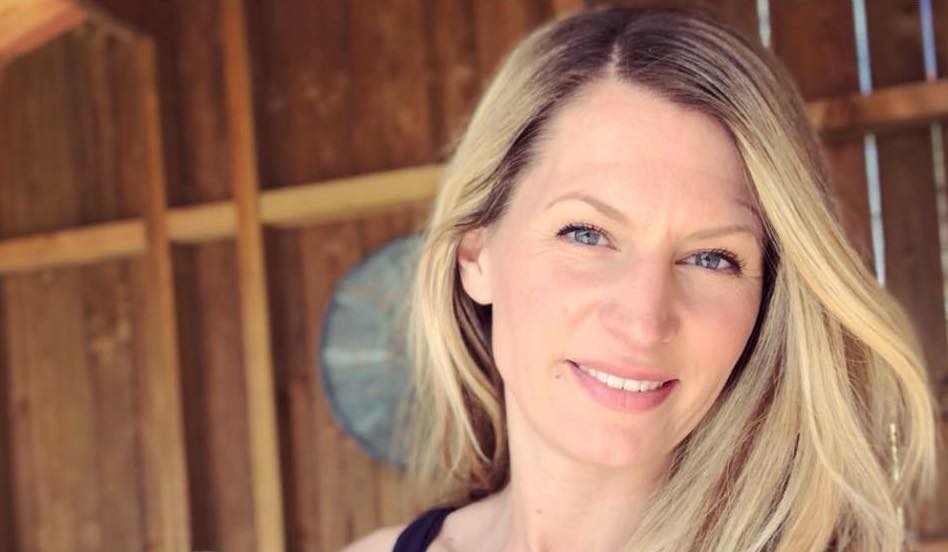 "Our main priority has been to observe, be part of discussions and gain access to important findings. NOV employees participating in the SFI have new insights as the SFI projects dig further in to issues that we rarely have time to explore," says Peder Sletfjerding, Technical Manager at NOV.
Katarina Kjelland has served as Cameron Sense's point of contact since the inception of SFI Offshore Mechatronics in 2015. She has been happy to be part of a consortium in which common challenges are discussed, even though her company has not always been among the most eager participants.
"At times it has been a difficult to prioritize SFI meetings, due to workflows. We plan to be more involved going forward, as more results emerge from a more mature SFI," says Kjelland, Quality Manager at Cameron Sense.
COOPERATION AND COMPETITION
Charlotte Skourup, Research & Development Manager at ABB, a consortium partner, has been part of reference groups for two of the seven work packages that make up the SFI. She is also on the SFI Steering Committee.
"Partners influence what the SFI spends time on. And partners are able to recruit PhD candidates and define relevant PhD positions. This is an investment in competence that is greatly beneficial for SFI participants," says Skourup.
"Another advantage is the network developed between partners, many of which are in fact competitors. Even though there are limitations to what kind of information is shared, I am convinced that cooperating in the SFI is a plus for all parties," says Skourup.
This is confirmed by NOV.
"Most of what the SFI focuses on digs deeper than research efforts conducted by individual companies. We cooperate to gain new insights before we try to make the most of this insight in a highly competitive setting. Adaptations are required and we still have to figure out ways to transform new knowledge into commercial products and services," says Sletfjerding.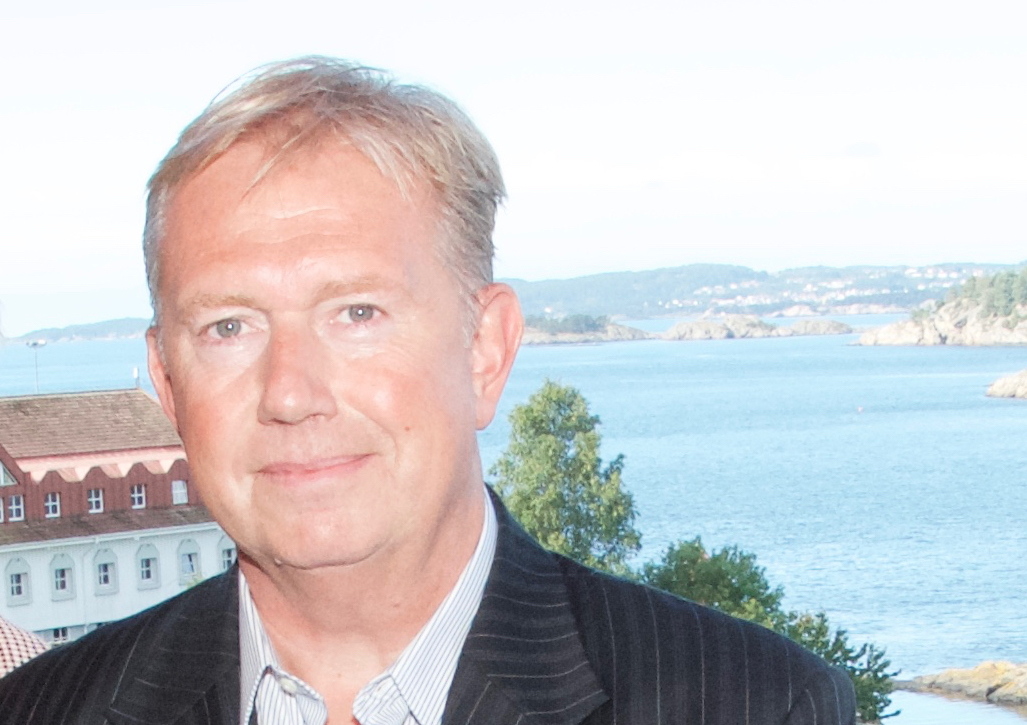 36 PHDS AND POST-DOCS
SFI Offshore Mechatronics currently employs 22 PhDs and post-docs. Another 14 positions will be filled between now and 2022. An additional 28 bachelor and master projects are tied to the different work packages.
"As a group, there is no doubt that NODE companies have benefitted from participating in SFI Offshore Mechatronics. The severe downturn we experienced from 2014 limited contributions from several companies. Still, some have been very good at extracting knowledge from the center and its work packages," says Sjur Henning Hollekim, Senior Specialist DLS at MHWirth.
He believes the SFI draws competent people to the region, and that the SFI was instrumental for the establishment of Mechatronics Innovation Lab.
"There is a good relationship and cooperation between the University of Agder and the business sector. I attribute this to a thorough consortium agreement and a very professional management at the university," says Hollekim.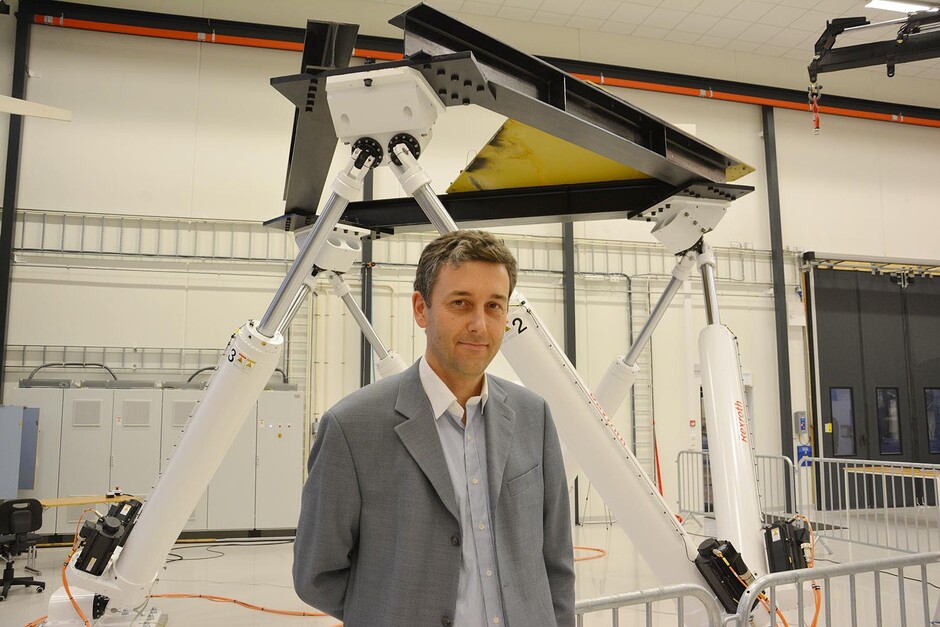 SFI Centre Director Geir Hovland says the most valuable outcome of the SFI is that PhD fellows complete their research, get hired and utilize their new knowledge to develop better products for the companies.
"In addition, we have a lot of companies that suggest different master's theses for our students to work on. Unlike research conducted by of the doctoral fellows, which is openly published, a master's thesis can be confidential for three to five years, which is very popular with the companies," says Hovland.
"A third benefit is that companies extract knowledge from the reference groups that we organize several times per year. However, having competitors sit together in these reference groups usually puts a damper on what people say, so most come to listen," Hovland admits.
He says that this is especially true for SFI Offshore Mechatronics, in contrast to other Norwegian SFI reference groups that have no competitors.
"Sharing information is a challenge, but I think we have found a balance. We work with the building blocks of products and services, not directly with product development. Building blocks are often the same in many of the companies, so they can collaborate on their development," says Hovland.
RESEARCH FUNDING MORE THAN DOUBLED
Even before the SFI was established, it was anticipated to generate spin-off projects.
"Spin-off projects have exceeded expectations. Measured in NOK, spin-off projects have received more funding than the entire SFI, which means that – with the SFI as a catalyst – we have more than doubled the research effort from both industry and universities," says Hovland.
SFI Offshore Mechatronics receives NOK 100 million from The Research Council of Norway, NOK 50 million from the participating universities and NOK 50 million from the industry.
"How much time and effort each company has put into the SFI, varies a lot. As a result, the outcome also varies a lot. Companies must engage and participate in reference group meetings and annual conferences and be supervisors on master's theses. I understand that it is a matter of prioritizing, I just want to emphasize that companies that dedicate time benefit more," says Hovland.
READ MORE:
https://gcenodeno.tempurl.host/news/sfi-product-on-autonomous-vessel/
https://gcenodeno.tempurl.host/news/companies-attitude-to-research-has-changed/