Danish Kriegers Flak consists of 72 wind turbines of 8.4 MW, translating to a total installed capacity of 605 MW. Operated by Swedish state-owned company Vattenfall, the wind farm produces electricity equivalent to the annual consumption of 600,000 Danish homes.
From the small town of Klintholm, a crew of approximately 50 onshore and offshore personnel keep Kriegers Flak running all year long. Two smaller vessels transport offshore crews to the turbines that are situated between 20 and 40 kilometers from the base.
"Offshore service personnel work long days and have long periods off. We have no accommodation at our base, so everyone is required to live close. We accept a travel distance of one hour by car," explains Arne Rahbek, Community and Stakeholder Manager at Vattenfall in Klintholm.
"We have seen this several places. They are recruiting local talent and training them together with the major wind turbine produces," says Turid Storhaug, CTO at Windport in Lindesnes.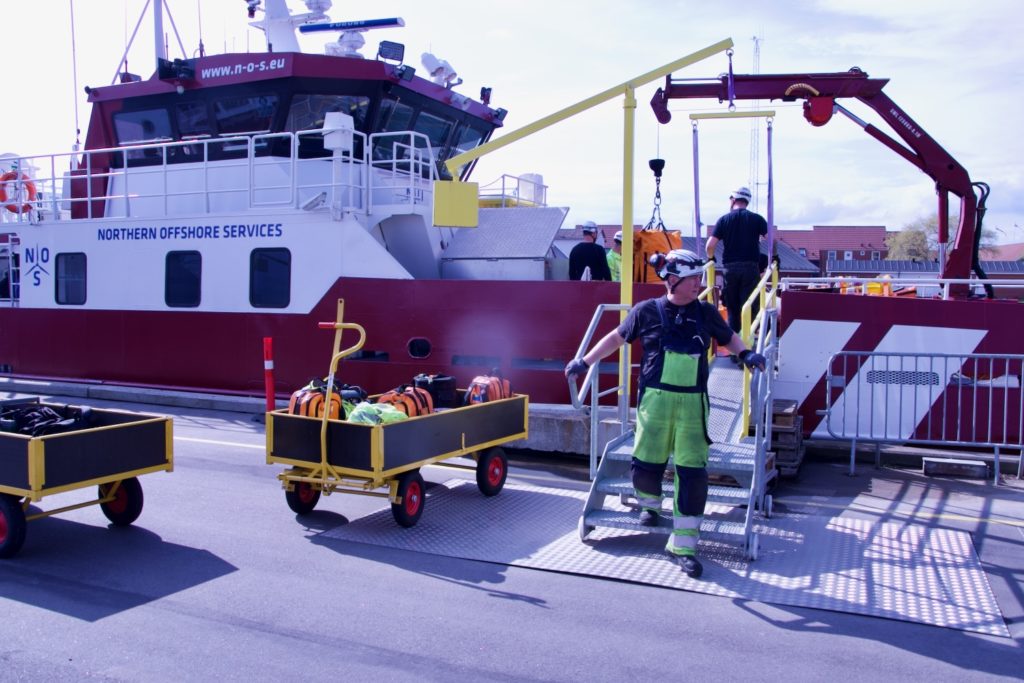 The sailing time to the bottom-fixed turbines outside the south-eastern coast of Denmark is between 60 and 90 minutes.
Vattenfall started preparing the winning bid for Danish Kriegers Flak in 2014. Construction started in 2019, and the last turbine was installed in June 2021.
Vattenfall is the largest owner and operator of wind in Denmark. The Danish Kriegers Flak wind farm is operated from a central surveillance center in Esbjerg, on the west coast of Denmark, responsible for operating more than 1,200 turbines.
Representatives for Agder ports were on the tour to Klintholm.
"It was useful to see the site and the size of it. A maintenance base does not require a large area. However, we should be aware that a base for Sørlige Nordsjø II is another story. The distance from land is greater, the weather is harsher, and the harbors are differently equipped," says Eivind Reisvaag Sunde, representing Hausvik Energy Yard.
For Øystein Bondevik, Chairman of SouthWind in Kristiansand, it was his first visit to a operation and maintenance base for offshore wind.
"The size and content of the base is corresponding to the descriptions submitted by various corsortia. We have everything needed to establish such a base," says Bondevik.